---
Baby Kicks
jerix
(c)
Boyd
Promania
Tigre
Vok
Atom
Cerka
Last season Baby Kicks ended 2nd. It was an impressive achievement from jerix and his lads. This season Jerix decided to take Boyd as his first pick. Boyd, who was captain of Vicious & Delicious last season, has experience in 3v3. I expect lots of goals from him this season. As his 2nd pick, Jerix took Promania. Promania was also part of Baby Kicks last season. With 20 goals, Promania did really well last season. With Boyd and Promania, Baby Kicks have a good attacking duo. With this selection Baby Kicks sure do have the chance to end in the top 3 again.
---
---
Dark Angels
Flashin'
(c)
Yair
Aszy
Levitan
Skizar
Unlocked
Tiqtaqie
Dark Angles is one of the new teams this season. Their captain is Flashin', who played for Baby Kicks last season. Dark Angels took Yair as their first pick. Yair is a very skilled player who can play goalkeeper as well as outfield. A surprising pick from Dark Angels was Skizar. Flashin' believes Skizar has the potential to become a solid player. Overall, Dark Angels consist of very experienced players, so I expect some pretty interesting matches.
---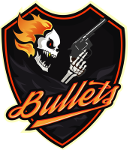 ---
Grim Reapers
Styl
(c)
B4D 4SS
Skinny
Nub
Blade
Oscar
AlbaN
Grim Reapers, the champions of last season, again have a very promising team. Styl, topscorer of last season, had the chance to pick two of the best players of this league. With Styl, B4D and Skinny Grim Reapers have a very dangerous team. Grim Reapers also have other very talented players, like Oscar and Nub. This is a great opportunity for them to improve as well. Grim Reapers have already won the pre season cup, so I'm looking forward to seeing very entertaining matches from Grim Reapers. I expect Grim Reapers to finish 1st place again.
---
---
FC Bayern
Flaviu
(c)
Danny
Falcao
Diesel
Infi
SuarezN7
Last season FC Bayern ended at a good third place. Captain Flaviu said that it could have been better, Now they are trying with some expierenced players like Diesel. But what about their defence? Danny and Infinite are good defenders. To make a long story short expect them to play very well this season.
---
---
Meh Squirrel
Jovetic
(c)
Koekiemonsterx
xSha
Dinx
Kratos
Foreigner
grünersamt
This season Meh Squirrel are making their debut in eHax. Meh Squirrel's captain, Jovetic, is a very experienced player. He has been captain of multiple teams, and is also the founder of Meh Squirrel in FeedMe Haxball. Overall, Meh Squirrel consist of good and experienced players. With their recent signing, grünersamt, Meh Squirrel have a very offensive team. I expect great matches with much action from them this season.
---
---
WANTED
Nocke
(c)
vaqq
Hulk
Poels
Soul.
Can.
jelly
Last season Nocke's team Wanted had some ups and downs and he wants his team to be on one road. He is trying that with a very skillfull team, and an oldschool player Poels from Spain. They are starting the season vs Grim Reapers, and that might be one of the most important matches this season. I expect very much from WANTED, as they have a very promising team.
---
Made by xSha and Jovetic, the best players in the world